New London, CT Employment & Labor Law Firm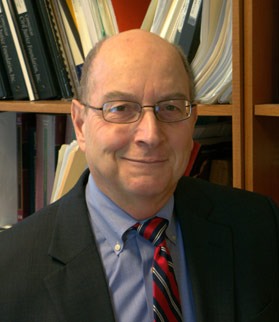 If you have an employment or labor law issue which requires attention, please contact Attorney Busca with a brief description of your legal issue at:
Busca Law Firm, LLC
49 Boston Post Road
Waterford, CT 06385
Tel: 860-447-3222
Contact: Email Online
The principal focus of the Busca Law Firm, LLC of New London, Connecticut (CT) is the cost effective resolution of labor and employment disputes for public and private sector employers, employees and unions through skillful negotiation, mediation and aggressive litigation before state and federal agencies and state and federal courts. Contact Attorney Busca for a consultation regarding your labor and employment law issues. His consultations are aimed at guiding and educating you through the process of the law, deciphering if you have a valid claim, and referring you to administrative agencies for additional help if necessary.
Although the firm successfully litigates in both state and federal agencies and state and federal courts, litigation is both costly and time consuming. Therefore, the firm's philosophy is to always attempt to seek a mutual satisfactory resolution of such disputes through skillful negotiation and alternative dispute resolution methods, such as mediation and arbitration.
Attorney Busca, a former Chief Negotiator at the collective bargaining table, has twenty-nine years of representation experience in state and municipal government, education, fire service, skilled trades, public health and nursing, corrections and law enforcement, utilities, water pollution control, pari-mutual gambling, manufacturing and private industry.
Attorney Busca attained a bachelor's degree in sociology from the University of Connecticut, a master's degree in labor relations from the University of Massachusetts at Amherst and a law degree, with a concentration in labor and employment law, from the Massachusetts School of Law. During law school, he worked at the National Labor Relations Board in Boston. Attorney Busca is an arbitrator with the Financial Industry Regulatory Authority (FINRA), an employment and consumer arbitrator with the American Arbitration Association and a commercial arbitrator with the American Dispute Resolution Center. He is also a mediator with the State Department of Education, responsible for resolving collective bargaining contract disputes between municipal teacher and administrator unions and local boards of education. He formerly chaired the Labor and Employment Section of the Connecticut Bar Association.
Attorney Busca is admitted to both the Connecticut and Massachusetts Bar, the District Court of Connecticut and the Second Circuit Court of Appeals, and is affiliated with the CT Trial Lawyers Association, and the National Employment Lawyers Association. His passions include golf and playing lead trumpet with the Glenn Hansen Swing Band. He also supports the Eugene O'Neill Theater in Waterford, CT as a member of the "O'Neillies."
Busca Law Firm, LLC's practice areas include: employment contracts and severance agreements, non-compete claims, wrongful discharge claims, failure to promote claims, retaliation claims, discrimination claims, family and medical leave act claims, wage and hour claims, sexual harassment and gender claims, and unemployment compensation claims.
If you have an employment or labor law issue which requires attention, please contact Attorney Busca today.